As General Custer was fighting his last stand against the Sioux at the Battle of Little Big Horn, in this region the construction of Yeoman Hey reservoir commenced.
The Ashton-under-Lyne, Stalybridge and Dukinfield (District Waterworks Joint Committee, was thought to have been the Waterworks Authority with the longest title in the country and, by virtue of its Act of 1870 thought to have been the first example of grouping Water Authorities together on a regional basis.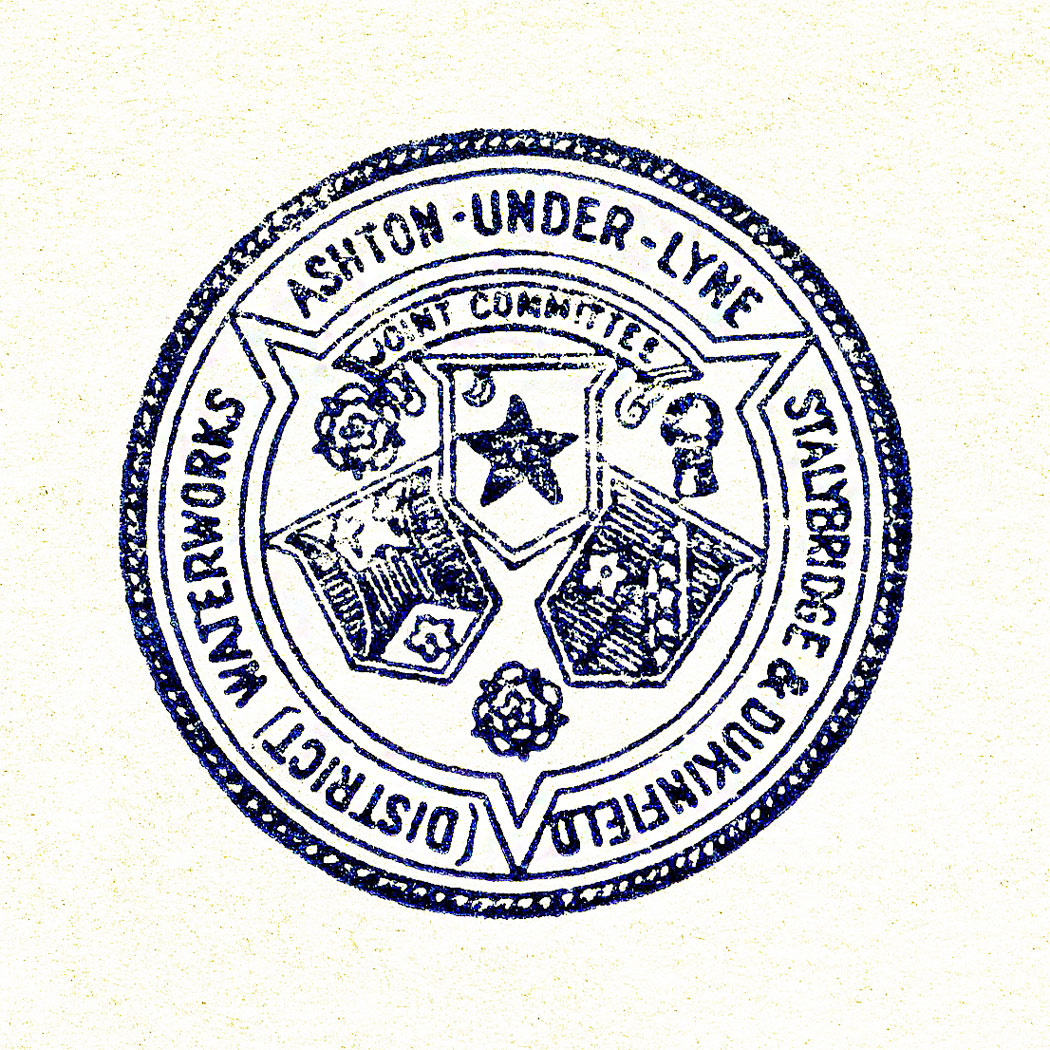 During the Industrial Revolution, the population of Ashton-under-Lyne, Stalybridge, Mossley and Dukinfield increased dramatically Neither the knowledge nor awareness of good hygiene kept pace with the population explosion.
The first reservoir in this area in any significant size was constructed at Knott Hill in 1835 to provide water to the township of Ashton. It had a capacity of 64 million gallons (approx 291 million litres). The Act of 1870 evolved and the next step was to use the powers of the 1870 Act and to develop sources in the Greenfield and Chew Valleys.
I cannot find any photographs of the construct of this reservoir and also none for Greenfield reservoir. There was a railway running along the western side of Yeoman Hey, which later ran all the way to the confluence of Birchen and Holme Cloughs – again no photos of this. However, there is a newspaper report of an accident which occurred when Yeoman Hey reservoir was being constructed. I doubt whether any newspaper would report in such a gory manner these days. I've enlarged the image quite a lot so it can be readable.
Yeoman Hey reservoir was constructed from 1876 to 1880.
Capacity: 206 million gallons  (780 million litres) Maximum depth 65 feet (20 metres) 
In the late 1970s, it was realised that even the flood watercourse (1935) wouldn't be sufficient if a 'Once in Lifetime flood' occurred – this envisaged a massive flood which might happen next month, in many years or never. So, in 1980-1982 Yeoman Hey reservoir was fitted with concrete tipping gates which collapse and allow escape of water once a certain level is achieved.
Click to see this report of 1935:  YEOMAN HEY FLOOD WATER COURSE