Despite having the status of footpaths, cycling is permitted by United Utilities on the hard tracks around the reservoir areas and also the Chew road leading to Chew reservoir. The conditions for allowing this facility is that cyclists must give way to pedestrians and not ride recklessly. On other footpaths (soft surface) cycling is not permitted. The same applies to Access Land (moors) and woodlands – there is no legal right to cycle on these lands. Many cyclists choose to ignore the law in this respect but even so it is advisable not to cause conflict with other bona fide users.
The news report below is most worrying and although it occurred in 2013 is still relevant today. Some of these dangerous traps have also been found in other areas of the UK – even in places where it is legal to cycle.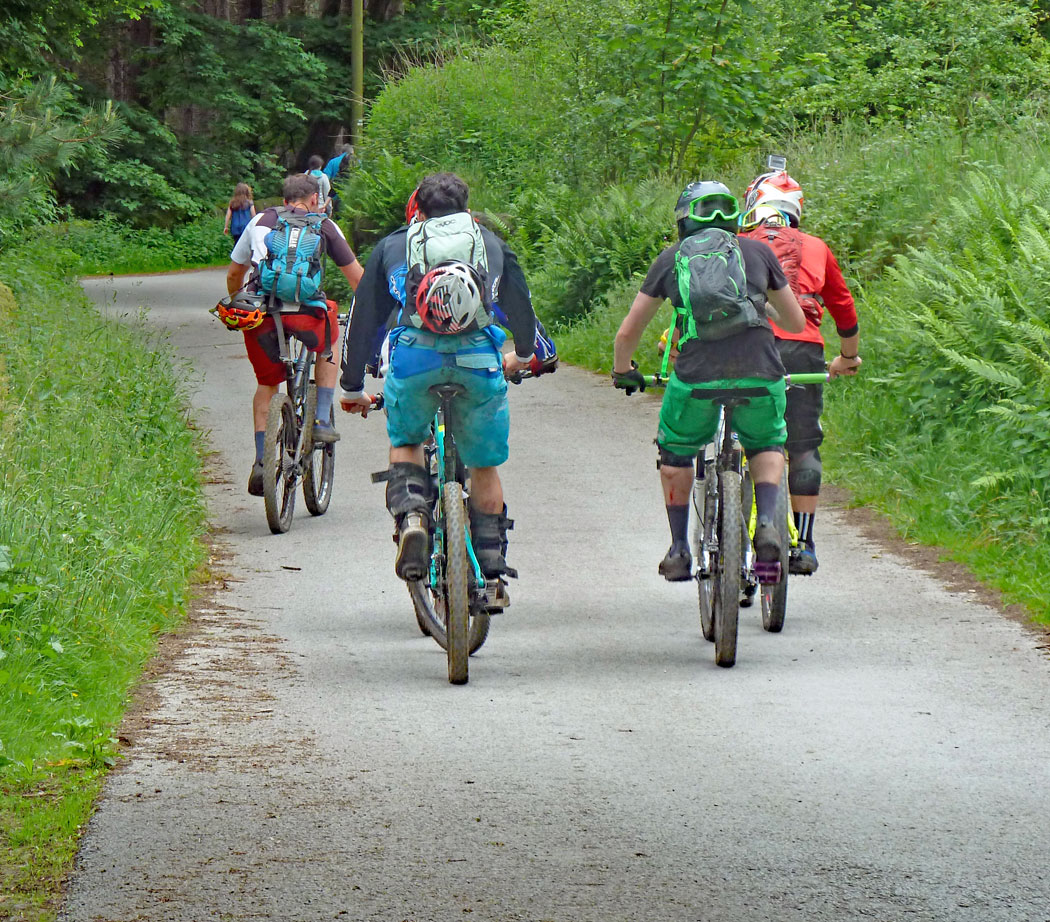 ______________________________________________________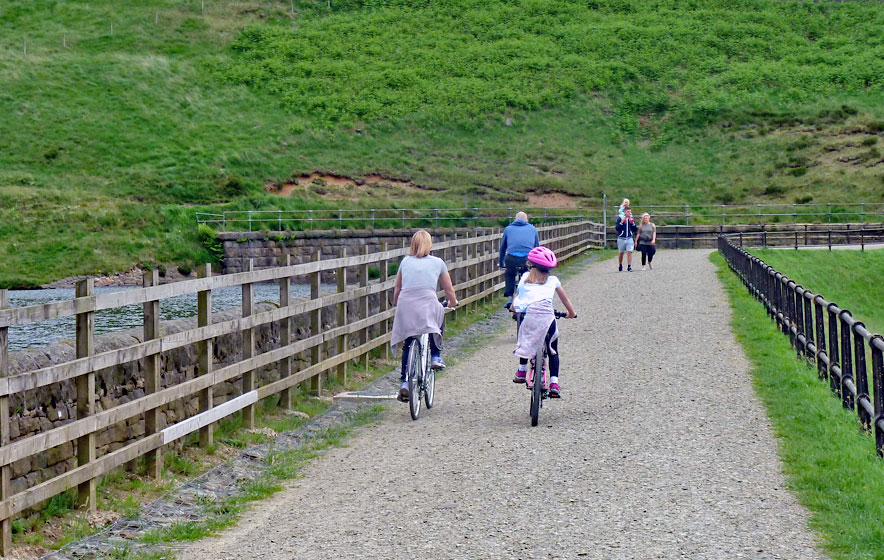 _____________________________________________________________________
Booby traps near Dovestone reservoir, Saddleworth, 'could have killed mountain bikers'
UPDATED

BY

MANCHESTER EVENING NEWS
Cyclists have spoken of their shock after yobs left potentially deadly booby traps on a trail at a  beauty spot. Mountain rescuers put bikers on alert after discovering the traps had been laid in a plantation near Dovestone Reservoir in Saddleworth, Oldham. The area is used by cyclists of all abilities including children, parents, members of cycling clubs – and two of Britain's best downhill racers. A message on the Oldham Mountain Rescue Team website said: "A number of deliberate traps have been found around the Chew Plantation near Dovestone Reservoir. These include black cords tied between trees and unstable boulders placed in the landing zone for jumps and drop-offs.
One cyclist said: "Riders can go up to 30mph on descents – something like this could decapitate somebody. It's a worrying situation, it's very serious. There are teenagers riding up there and they could be hurt."
Chew Piece planation is also used by walkers and picnickers, including children. 
Safety is essential for

ALL

users here.
___________________________________________________________________________________________________________________________