Before 1974 and the changes to local government, Dovestone in Saddleworth was in the West Riding of Yorkshire. Since that date, it has been in the Greater Manchester area and within the Oldham Council administration. The Saddleworth White Rose Society http://whiterose.saddleworth.net/ maintain it is still in Yorkshire. The debate will probably continue ad infinitum.
Highest land in Greater Manchester is within this area at a place called Black Chew Head, a rather undistinguished place for such a 'county' title.
  The BBC Holme Moss mast in Yorkshire The mast is 228 metres (748 ft) high and can be seen right of the stake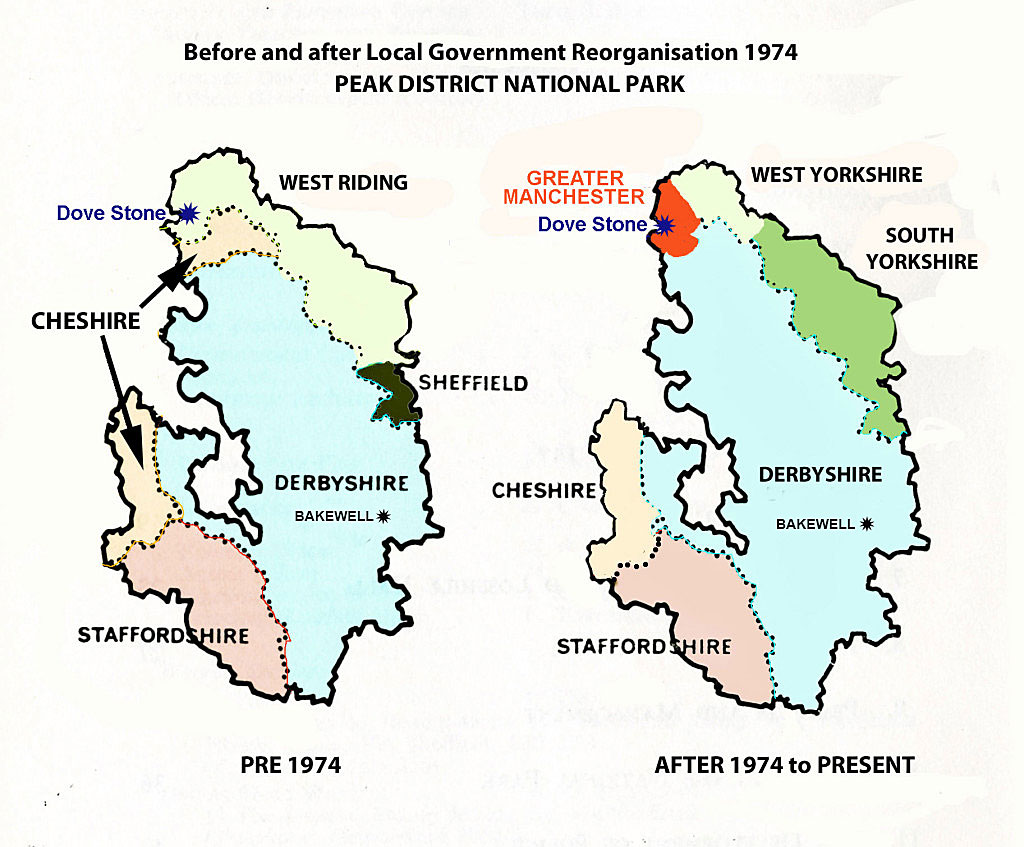 SNIPPET   (and if you don't 'get it' you have no Yorkshire blood whatsoever)

________________________________________________________

YORKY goes to the vets:

"Aye up vitinery, I want a word with thee about me cat".

VET: "Is it a tom".

YORKY: "Nay, av brought it with us".