On a Thursday late afternoon in February 1990, a few teenagers called at my home in a panicky state. They said one of their party, a boy, was stuck in a pipe in a stream at Birchen Clough. Apparently, he was with a school group comprising eight pupils and four teachers that had been hiking across the Dovestone moors. I immediately drove one of them back to the scene in my Land Rover (with my wife looking after the others at home) where I met the rest of the group. This was at the tunnel area at the confluence of Holme Clough and Birchen Clough. The weather at this time was atrocious with stormy high winds and heavy rain.
The school group had been returning from their walk when they came to Birchen Clough. During the day, heavy rain and a snowmelt had caused the often placid stream here to become a raging torrent. Two teachers and two assistants leading the group had managed to help each teenager to get across the cascading water but one of them, a big lad, had lost his footing, and despite the efforts of two teachers who tried to hold him, he was swept away and into a large pipe. It was here they thought he was stuck.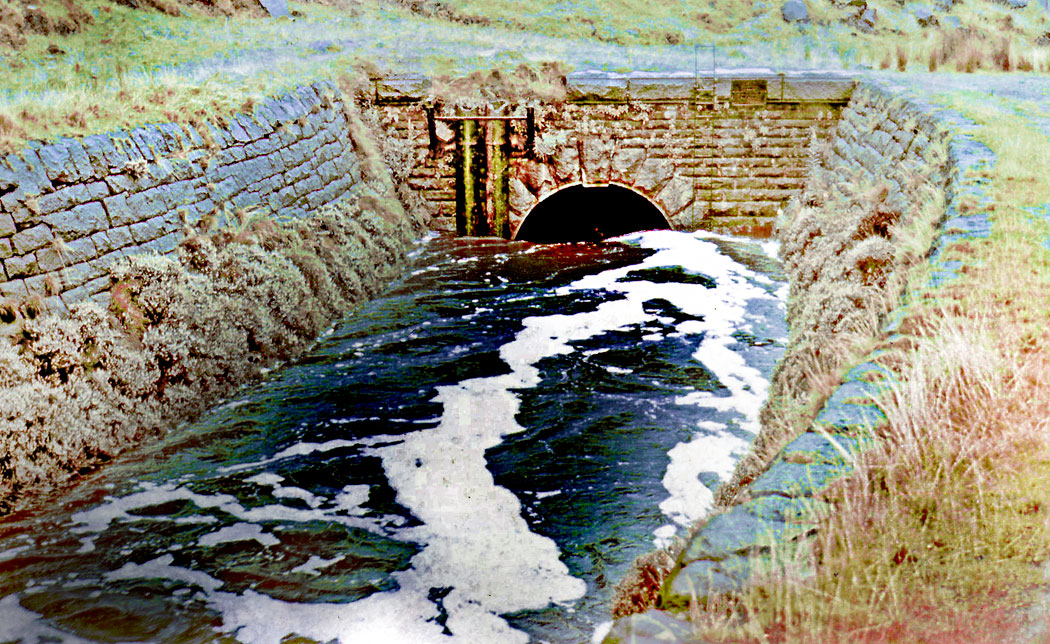 Even in the darkness, I could see the outlet side of the two pipes (temporary installation to allow a digger to cross at that point for clearing silt) were running at full bore and knew he wouldn't be stuck but would have been swept away through the three-quarter-mile tunnel. It was confirmed when a youngster told me he had seen a rucksack being swept into the tunnel.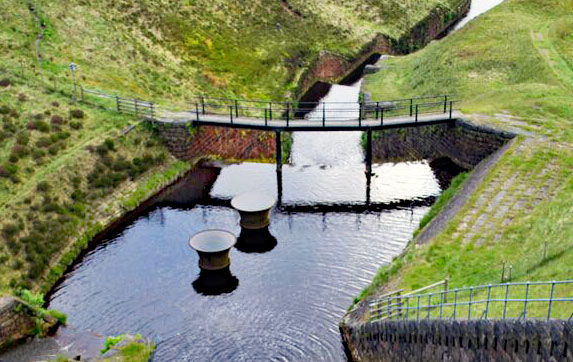 The police were called and attended but the weather was much too wild and at 21.00hrs, it was realised that nothing could be done until the morning when police divers found the body in the pool below the other end of the tunnel.  A very sad ending indeed.