At the top of Chew valley, high above Dove Stone Reservoir, amongst an outcrop is a carving in the rock which reads 'BEHOLD THE WORKS OF GOD'. It is mentioned in Ammon Wrigley's booklet Annals of Saddleworth and is listed as being in 1685.
When I first saw this carving, some 30 years ago, I wasn't sure about its authenticity but since then, with the kind help of Bob Tait, it has been verified as being correct. The story behind this is remarkable in itself. Bob lives in Crete now and discovered a photograph of the carving which he took a long time ago and said he would send it to me fo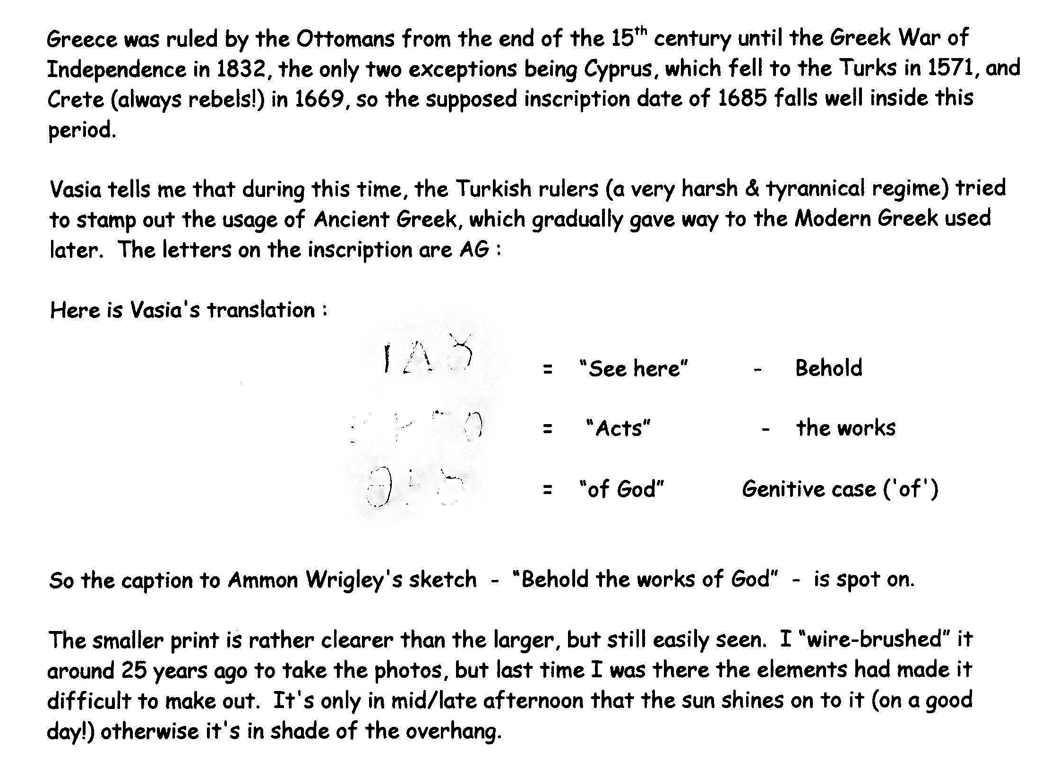 r the website.  Bob's friend, Vasia, was intrigued by this and as a student of Greek was able to confirm and decipher the script.