At the base of Dove Stone reservoir overflow and across Bank Lane is a brilliant enterprising scheme to produce renewable energy from the flow of water which turns a turbine.  Owned by the local community who bought shares in the scheme it produces sustainable electricity  https://sites.google.com/site/saddleworthcommunityhydro/home . Go to this link it is well worth visiting.
Officially opened on 3rd September 2014 it is expected to generate enough electricity to power 70 homes on the national grid with an annual saving of 170 tonnes of CO2. There is a continuous flow of water from the reservoir that is used as compensation water and it is this which first goes through the turbine.
The dam height is 35m and this is the first high head system in England to use an existing dam.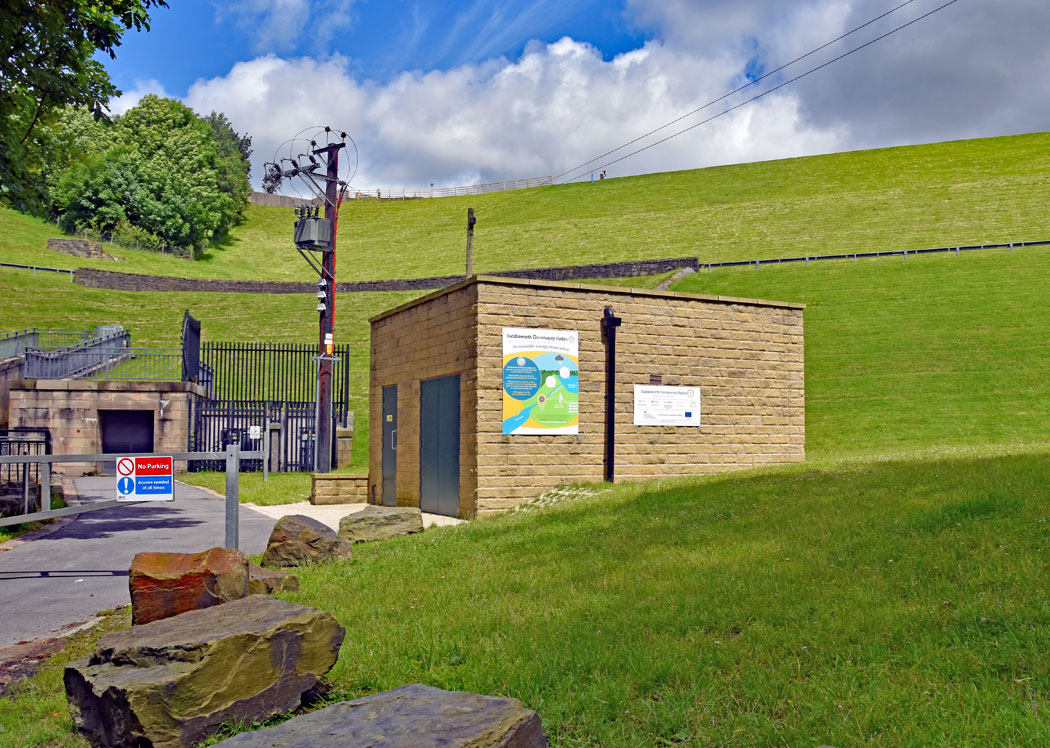 Apparently, the idea was first floated in 2008, partly as a reaction against a proposed wind power scheme on the moors which attracted considerable local opposition and was eventually abandoned.
Which is just as well because wind turbines are not permitted on the moors inside the Peak District National Park so no permission could have been given for such a proposal.