When the first reservoir (Yeoman Hey c1880) was being planned there was much concern from local mill owners that it would deprive them of essential water. A solution was that a tunnel should be constructed from the confluence of Birchen and Holme Cloughs to the Ashway Gap area where water would continue to flow into Greenfield Brook down a stepped weir and also be collected at a draw-off pipe for use at the mills. The picture below shows the route of the tunnel, obviously, Dove Stone reservoir didn't exist at that time.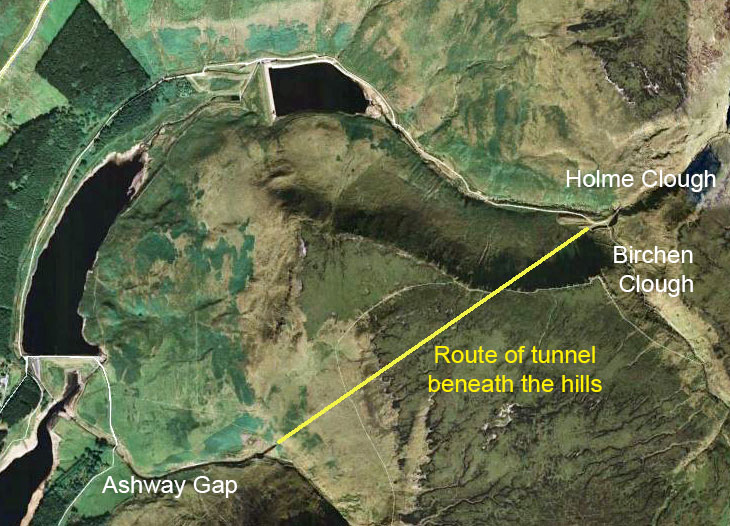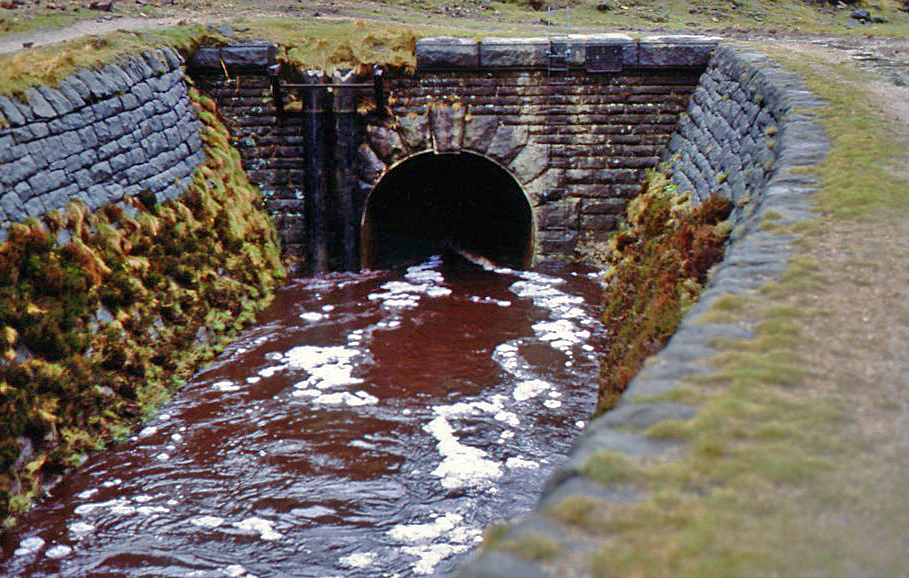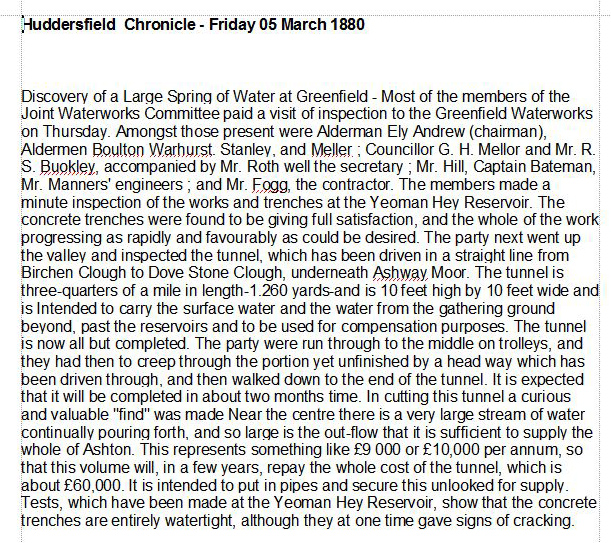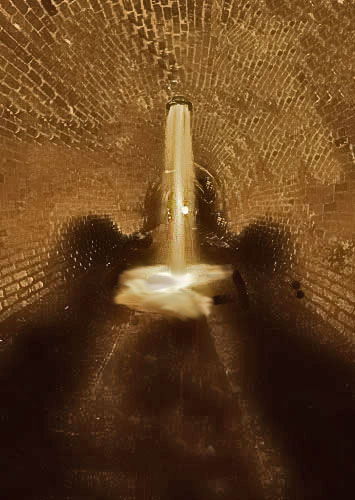 In Feb 1990, a tragedy occurred with a youth being swept down the tunnel when it was in flood.
Full details under the 1990s tag.